Finding the Best Water System
Do you have any of these problems?
Bad Taste

After Taste

Rusty Water
Foul Odor

Cloudy Water

Orange Stains
Water too Hard

Lots of Sediment

The Unknown
"We had a system installed in our house.  Great service and now great water.  Everyone is very helpful and very nice. Pricing is good."    M. S. customer
At Joffre's we test your water and using our expertise, we help find and set up the best In-Home Water system for your family. We take into consideration the quality of your water, and how many are living in the home to estimate your daily usage – Every system we set up is specialized to your family's needs to ensure good tasting, clean water.
FINANCING AVAILABLE 3 PAYMENT PLAN
Hard water contains a lot of calcium, magnesium and other minerals. The result is hardscale in pipes and appliances that can clog those pipes, reduce soap's ability to lather, reacts with soap to form a sticky scum and lowers efficiency (even damaging) appliances. Learn more

Iron in water imparts bad taste (metallic) and leaves unsightly residue/stains on appliances, plumbing fixtures and clothes.  Learn more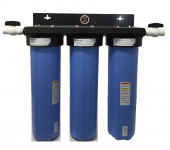 Heavy metals create similar issues, plus pose serious health problems. Learn more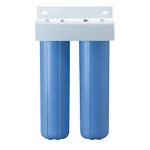 Filter Housing Ultraviolet Light